Best Diesel Trucks and More: SEMA Show 2021
Motor Trend
November 5, 2021
By KJ Jones
After three days of exploring the 2021 Specialty Equipment Market Association (SEMA) Show at the Las Vegas Convention Center, it is pretty clear to all in attendance that Ford's new Bronco is the undisputed star of the show. Despite all the Broncomania, other trucks are also on display at the big show.
Editor KJ Jones spent SEMA Day 2 looking for the best diesel trucks at the show, and this report showcases the lifted, lowered, and tricked-out pickups he found in the halls and across the convention center's outdoor paddock. Although Ford and GM oil burners are well represented, the distribution of diesel power at the show is somewhat lopsided.
Cummins engines appear to be preferred by builders who created unique rigs like the "Chain Smoker," a cool 1947 Fargo, and other rat-rod-style customs that are powered by tried-and-true, 5.9-liter 12-valves (that are boosted by big compound turbochargers).
Although this article definitely features the best diesel trucks at the 2021 SEMA Show, don't be surprised that cars and even a 1948 Ford farm tractor are included. Diesels had a great presence at the show. Here's a look at the machines that really impressed us. 
Lokjaw Diesel Truck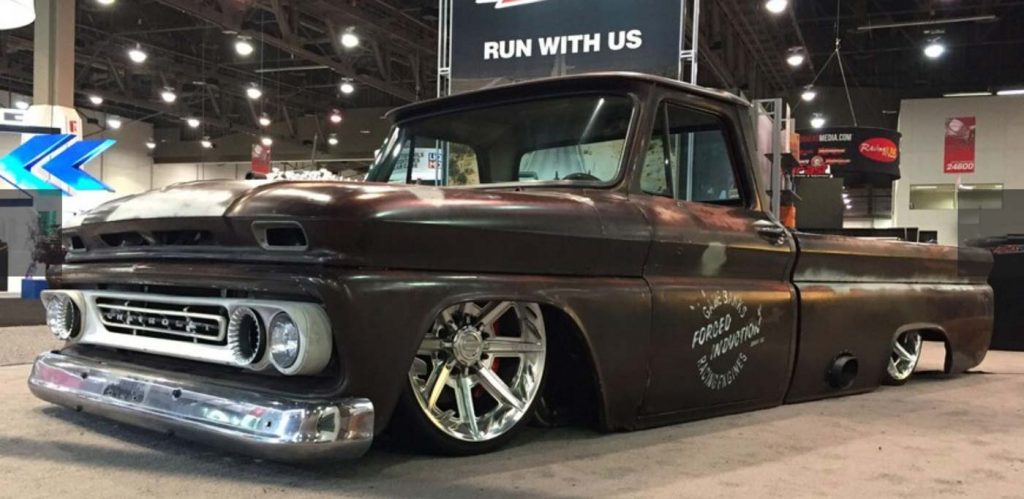 Thanks to a popular YouTube series covering every step of the build, Gale Banks' "Lokjaw" 1966 Chevy C20 was long anticipated, and literally took SEMA attendees' breath away when it was unveiled. The slammed classic truly is an engineering and fabrication work of art that's highlighted by a 6.6-liter GM Duramax engine with a twin-ram-air intake system that feeds an intercooled 3.8-liter supercharger. That's right, no mention of turbos on this rig. Gale stepped way outside the proverbial box with this one, and the result is an awesome truck.
Lokjaw: Engine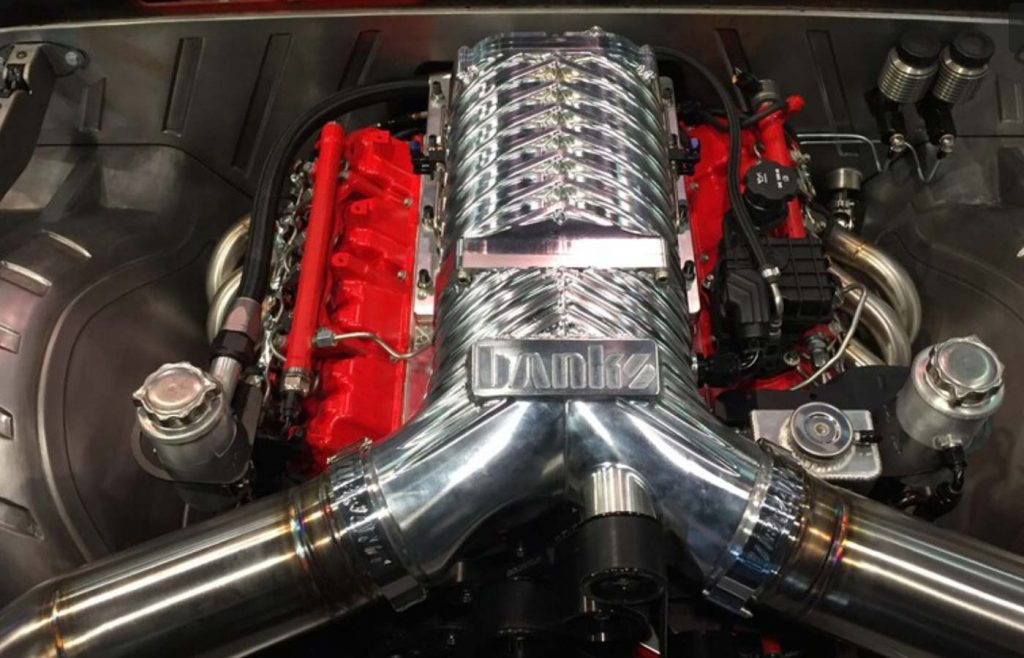 With turbochargers being the standard in today's world of diesel performance, it is totally mind-blowing to see a 3.8-liter Whipple Gen-5 supercharger sitting where a turbo once resided, on the 6.6-liter Duramax L5P that powers Lokjaw (the truck has an Allison 1000 six-speed automatic transmission built by ATS Diesel Performance). Given Banks' dedication to maximizing air density, a unique, twin-ram-air system was developed for the blower. As if that isn't enough power, nitrous oxide is on board, too. Notice the detail in the engine bay. It's consistent throughout the diesel truck's entire build.
LokJaw: Chassis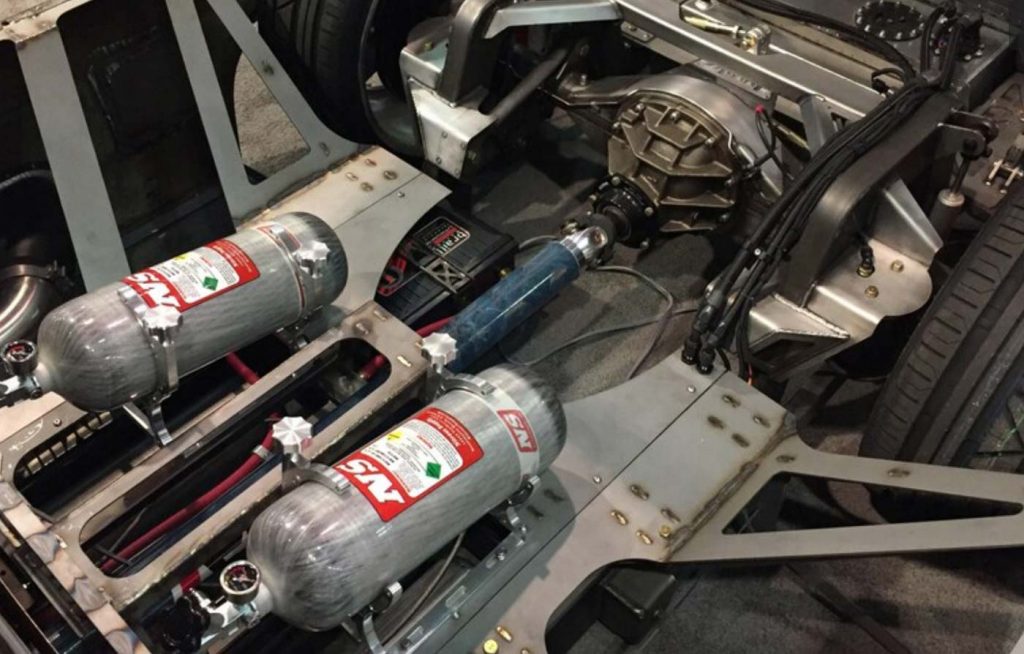 The legendary Roadster Shop created the frame on which the OG Chevy regular cab and Fleetside long bed sit. A Strange rear end with a Watts-link setup, 35-spline, eight-lug axles, and an Eaton Trutrac limited-slip differential is installed, and airbags are used for bringing the whole works down to earth with the press of a button. Check out the chassis-mounted nitrous bottles and Aeromotive fuel system, too.
LokJaw: Wheels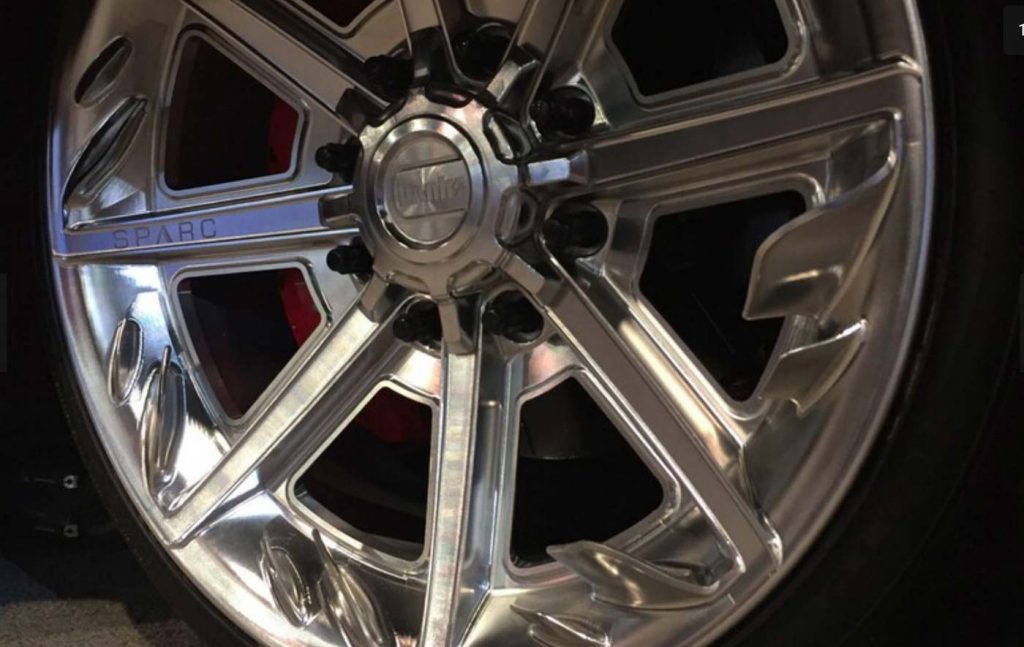 Like so many other elements of the build, Lokjaw's wheels are one-off, eight-lug pieces, and they're bad-ass. Note the center caps.
LokJaw: ECM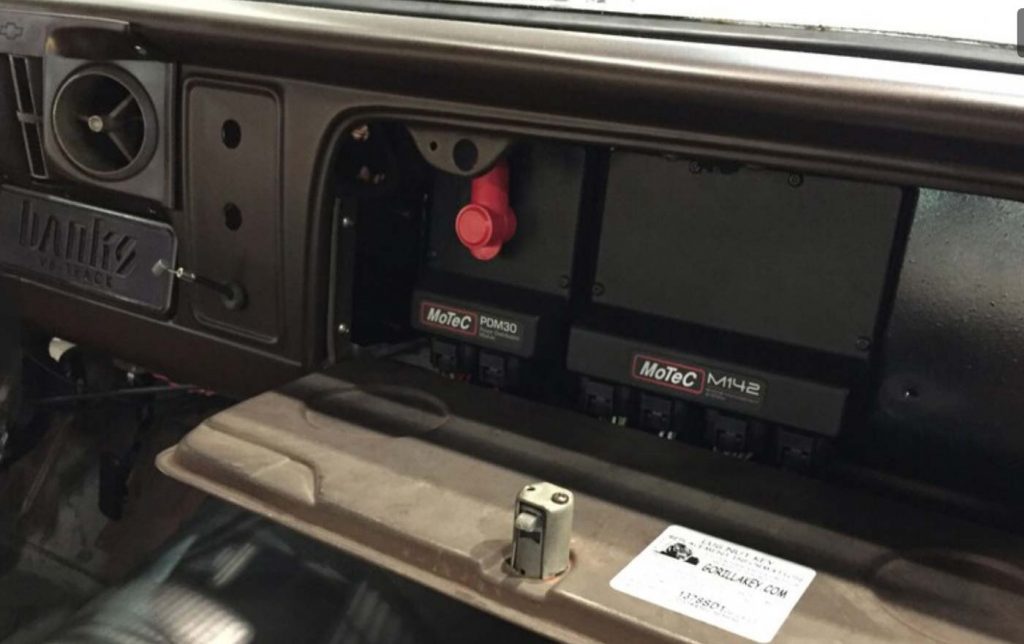 Engine management is handled by a Motec standalone ECM.
LokJaw: Interior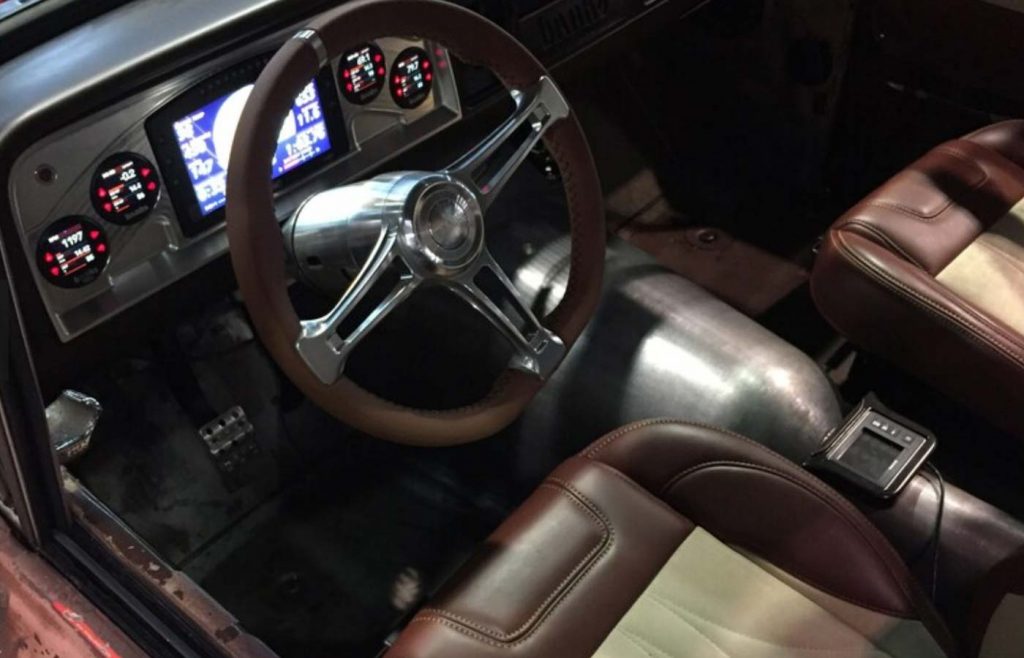 Style, comfort, and functionality are found inside Lokjaw's cab, which is largely enhanced by seats from TMI Interiors.
To see the full gallery, click here.