Banks Events: Adventure Off-Road Burgers & Builds
Saturday, Sept 11, Huntington Beach, CA
11:00am-4:00pm
Join Banks next Saturday for Adventure Off-Road's Burgers & Builds. Adventure Off-Road is the exclusive aftermarket parts outfitter to Huntington Beach Jeep Dodge Ram. You'll find Banks Derringer tuners, PedalMonster throttle boosters, and Ram-Air differential covers on many of the brand new 2021 trucks and Jeeps lining the showroom.
Meet experts from Banks along with our friends at Peak Suspension, Currie, Fox, AEV, BajaKits, Baja Designs, Eibach, Westin, and dozens more, plus more than 200 trucks and Jeeps that will inspire your build. Eat, drink, enter raffles, and see the latest Banks parts in person!
Adventure Off-Road
16701 Beach Blvd
Huntington Beach, CA 92647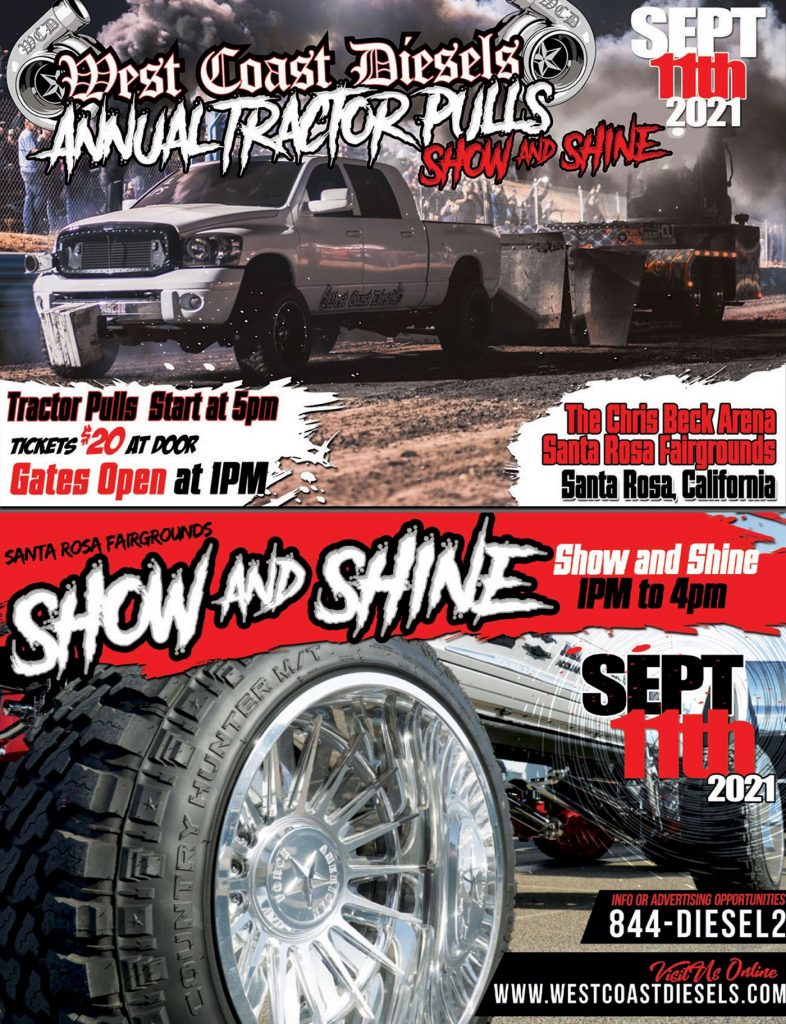 West Coast Diesels Tractor Pull & Show and Shine
Saturday, Sept 11, Santa Rosa, CA
1pm-8pm
Join Banks at the Chris Beck Arena inside the Santa Rosa Fairgrounds next Saturday afternoon. Show & Shine starts at 1pm with tractor pulls starting at 5pm. Tickets are $20 at the door and all ages are welcome for this family-friendly event.
Drool over hundreds of show trucks, find Banks in vendor alley, and spend your evening cheering on your favorite 2,000 horsepower diesel pulling truck.
West Coast Diesels Annual Tractor Pull and Show & Shine
Santa Rosa Fair Grounds
1350 Bennett Valley Rod
Santa Rosa, CA 95404