Radical Resto: Banks Power's "LokJaw" On Display At AMSOIL Booth
Diesel Army
November 4, 2021
By Artie Maupin
You may not be a fan of Duramax engines. You may not be a fan of superchargers. Hell, you may not be a fan of slammed-down trucks. But, you may be a fan of this. Gale Banks and his crew have been working for months on a video series on the company's YouTube channel to help promote the build that is being showcased here at the 2021 SEMA Show.
Nestled under the lights at the AMSOIL booth, "LokJaw" has every add-on you can imagine. If you like shiny, wide wheels, you're in heaven. If you like a reverse-tilt bed that shows off a one-off rear bed support design, same. On the inside of LokJaw is a rejuvenated interior with TMI' Product's automotive-grade vinyl material with contrast suede inserts in their Pro Classic Seats with matching door panels, a modernized dash that features all of the data acquisition you could ask for, and an engine bay that will take your breathe away.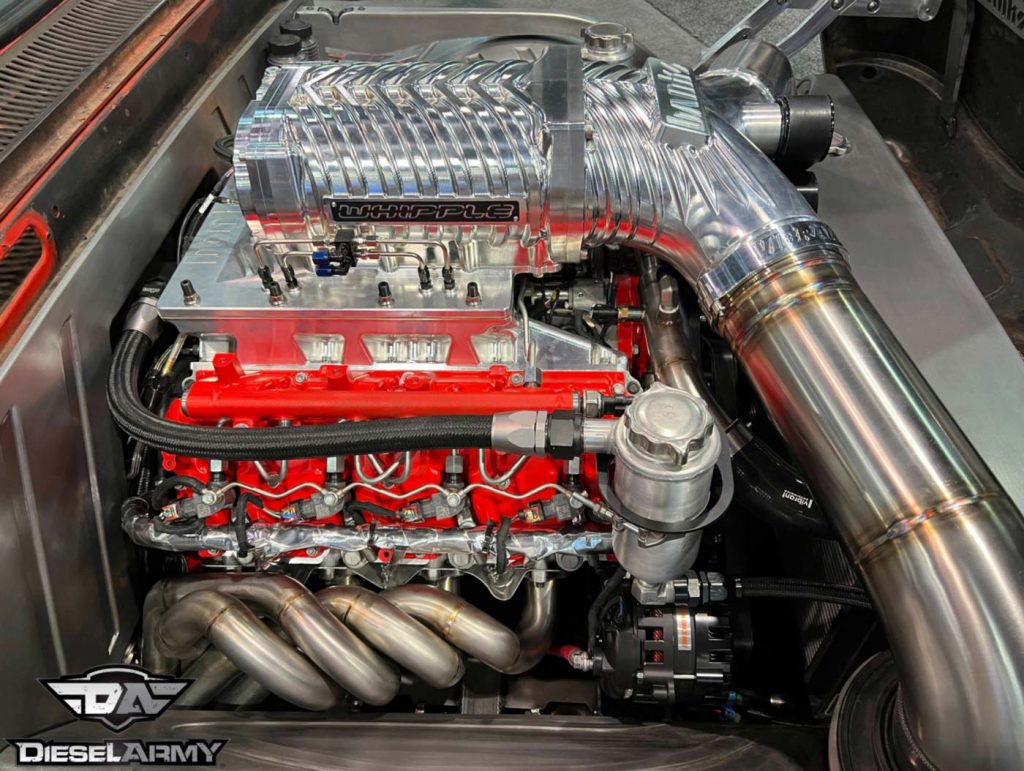 Honestly, I think the highlight piece of the truck is the engine bay, but there are so many more things to look at, it is tough to focus on just one area. Some things I noticed are a carbon-fiber driveshaft, a few nitrous bottles mounted out back, and a paint scheme that says "Gale Banks Racing Engines – Forced Induction Since '58".
Once you get past all of that, you see a custom, billet aluminum Whipple supercharger that is mounted on top of this nasty Duramax engine. With a set of headers running behind the cab and out of the bed, I can only imagine what this truck sounds like under power. I am looking forward to seeing what this truck does here in the future.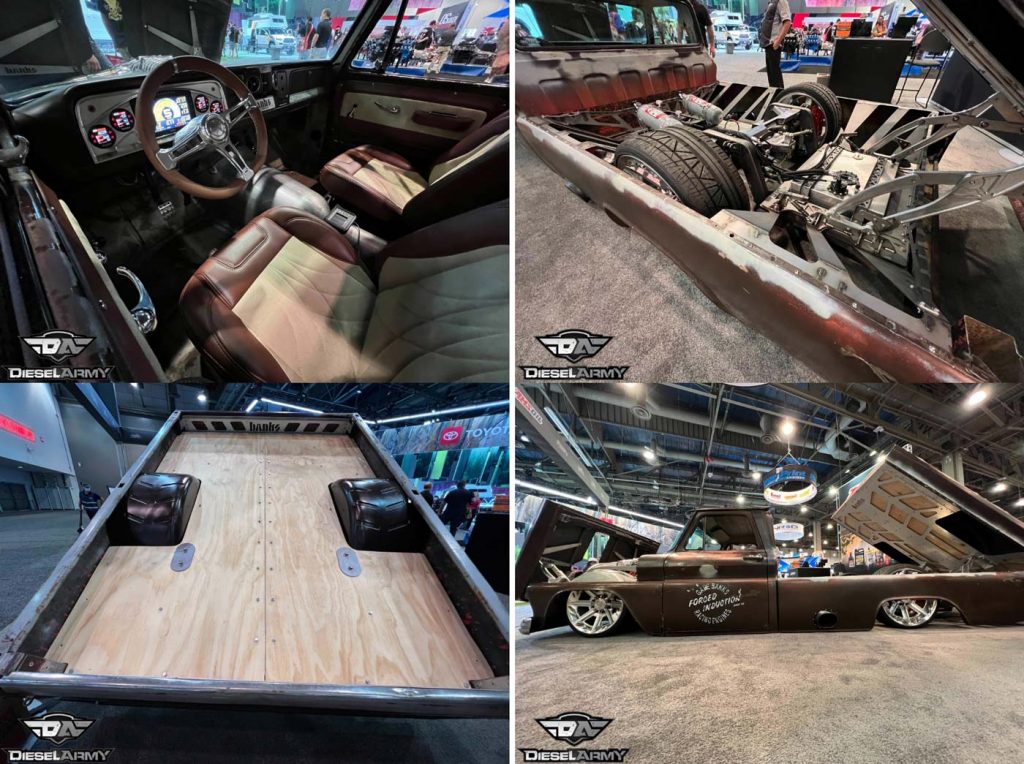 Stay tuned here at Diesel Army for the next update on this build as I'm sure the team over at Banks Power and AMSOIL will work together on maximizing the output of this old C20. Thoughts on the 3.8-liter supercharger from Whipple? Let us know in the comments below.
Read the original article here.