Banks Power Showcases Crate Engine Program with '66 Chevy Truck RestoMod
THE SHOP
November 17, 2021
By THE SHOP Staff
As the exclusive distributor of the GM Duramax engine, Banks Power is showcasing its upcoming high-performance turnkey diesel engine program by unveiling a custom-built restomod named LokJaw, the company announced.
The rusty '66 Chevy ¾-ton pick-up truck was purchased from a fan for $1 and is powered by a Banks supercharged R866SC Duramax diesel engine. In addition to the R866SC engine, Banks outfitted the '66 Chevy pick-up with several other modern upgrades.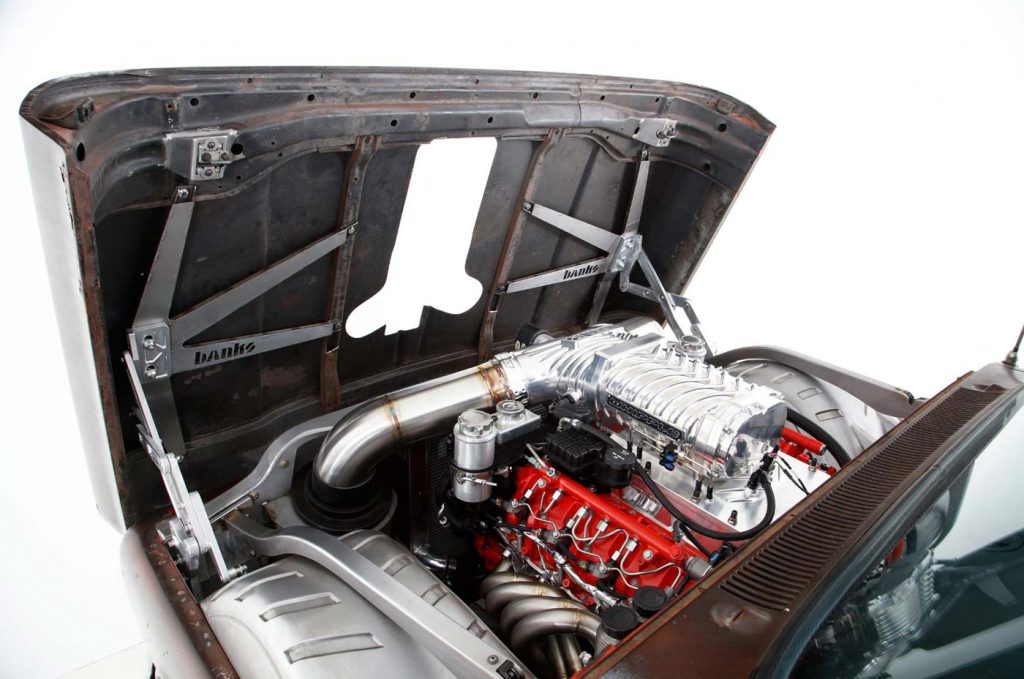 To provide instant throttle response, Banks adapted a Whipple Gen 5 3.8L twin-screw supercharger and liquid-coupled intercooler to force air into the 6.6L Duramax engine. For additional performance, Banks prepped LokJaw's new powerplant for nitrous injection with the help of NOS founder, Mike Thermos, at Nitrous Supply, the company said.
LokJaw features a fortified Allison 1000 6-speed transmission built by ATS Diesel. The new Banks engine is controlled by the MoTeC M142 ECM with gear shifts handled by Powertrain Control Solutions paddle shifters. LokJaw sits on a Roadster Shop Spec series chassis that has been adapted to support the heavy-duty engine and withstand more torque, the company said.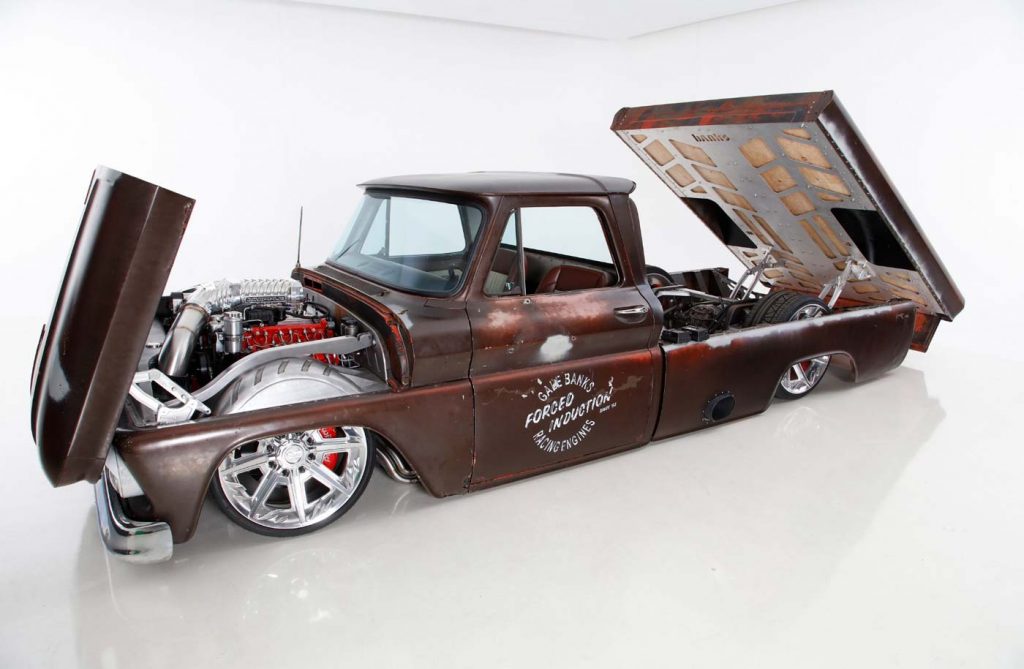 Wilwood's TX6R Big Brake Truck Kit, with its 15-inch rotors and 6-piston calipers, can be found at both the front and rear. The supercharged truck wears Nitto Invo Street tires and NT555RII drag radials with one-off billet aluminum wheels designed by Sparc Industries. Shark-like fins around the circumference of the wheels extract hot air from the engine bay, the company said. The 1966 Chevy also features four Banks iDash DataMonster digital gauges.
While Banks opted to keep LokJaw in its original rusty natural state, the ¾-ton pickup features a completely redesigned premium leather interior by TMI.