It's All In House – Banks Electrical Engineering
At Banks, the Electrical Engineering Department has its hands full with developing new products and supporting new and ongoing control systems for our engine development. Everything is designed here by Banks Engineers: from concept prototypes to finished products.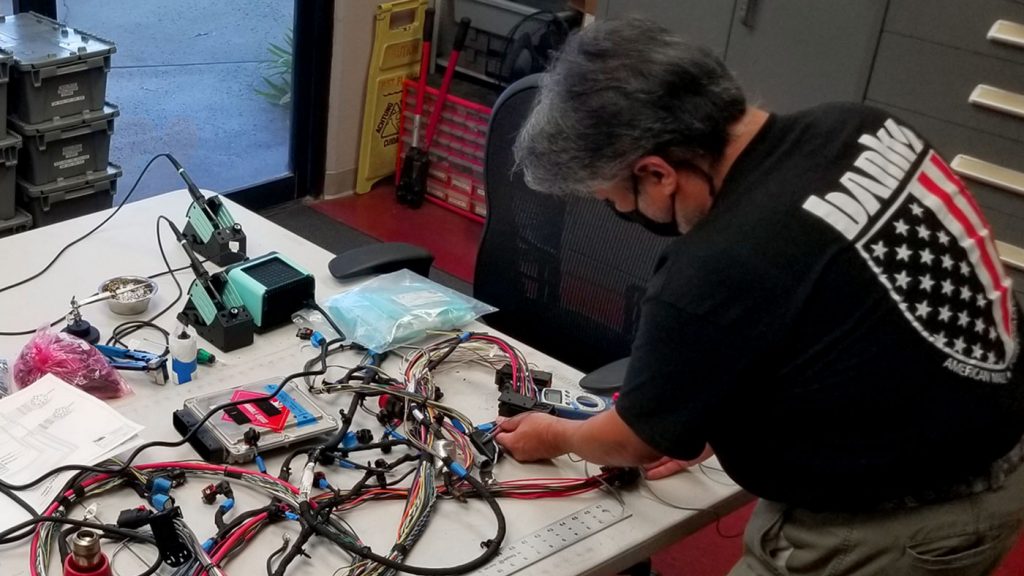 After the idea is approved, boards and circuitry are designed by the Banks Engineers. Boards populated and soldered by the Banks Engineers. Firmware and software is written by Banks Engineers. Wire harnesses are designed and built by the Banks Engineers. And, testing and calibrations done by the Banks Engineers— all under one roof. It's what gives Banks full control over the outcome of a product and ensures that any customer, from civilian to military, has access to the people who actually conceived of and built it.
We do it all, soup to nuts. Want to talk to the chef? Just pick up the phone.