New Banks iQ Device Wins Three 2009 SEMA Global Media Awards
The new Banks iQ wins three SEMA Global Media Awards.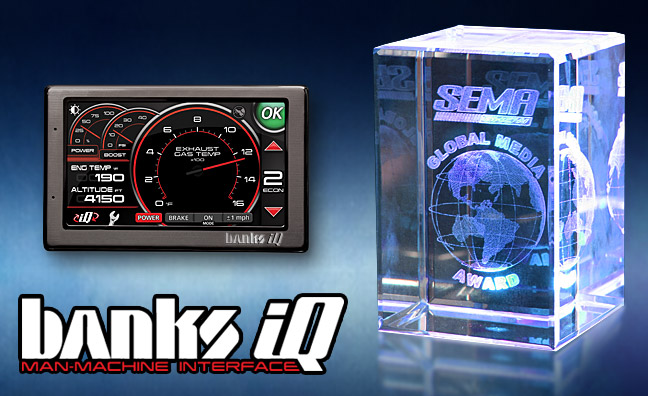 Las Vegas, Nevada – – In addition to all the "domestic" excitement that the just-concluded debut of the hot new Banks iQ device stirred up; the ultra-versatile vehicle user interface was announced as winning three SEMA Global Media Awards.
There were twenty-eight judges representing 16 countries from around the world all taking part in the judging of over 2,000 new and innovative products at this year's SEMA Show. It goes without saying that the competition was tough, but the Banks iQ/Six-Gun Tuner combination from Banks Power brought home not one but three of the coveted crystal awards.
The letter that came along with the awards read in part:
"Congratulations on being named a 2009 Global Media Award Winner! Banks Power has been selected by a panel of International judges for introducing one of the best new products at this year's SEMA Show. You are among an elite group of companies to receive one of the SEMA Show's highest honors.
The voting panel reviewed over 2,000 new products that were introduced at this year's Show. From these, the journalists selected a limited number of products that would be of most interest to their publications' readers and most likely succeed commercially in their respective countries. Publications from 16 countries were represented on the judges panel this year."
The SEMA Global Media Awards Program recognizes that automotive personalization and customization is growing throughout the world. While the industry has strong roots to the United States, the appeal of making cars and trucks fit one's lifestyle is universal – and growing.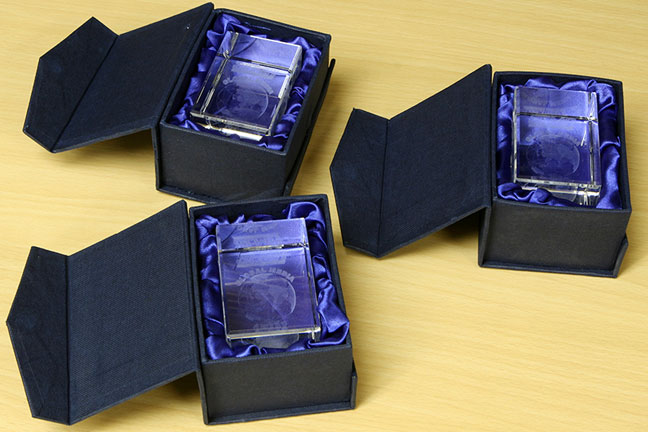 Since 2004, the SEMA Global Media Awards Program has been a staple of the SEMA Show – the premier automotive accessories trade event in the world. It involves bringing journalists from throughout the world to the SEMA Show, with the purpose of identifying and discovering what new products are likely to succeed in their home countries.
The participating media represented some of the industry's top magazines and the editors were amongst the most respected in the world. Their opinions are highly regarded. Given the knowledge and expertise about the automotive markets in their countries, there is a high probability that the products they identified truly will resonate with consumers in their respective markets.
Obviously Banks Power was very pleased to be so honored by members of the global media contingent. The SEMA Show is the place where ground-breaking new products like the Banks iQ are celebrated and subsequently put before the public by hundreds of dedicated automotive journalists, both from home and abroad.
Learn more about the Banks iQ »