2019+ Jeep Wrangler JL Monster Exhaust
The final fitment of the Monster Exhaust for the 2019+ Jeep Wrangler 3.6L Pentastar is wrapping up. The new 2.5″ mandrel-bent exhaust increases flow and produce an authoritative sound without any annoying drone. In addition to replacing the restrive stock muffler with a high-flow unit, the Banks system is made of stainless steel, as opposed to the mild steel factory unit.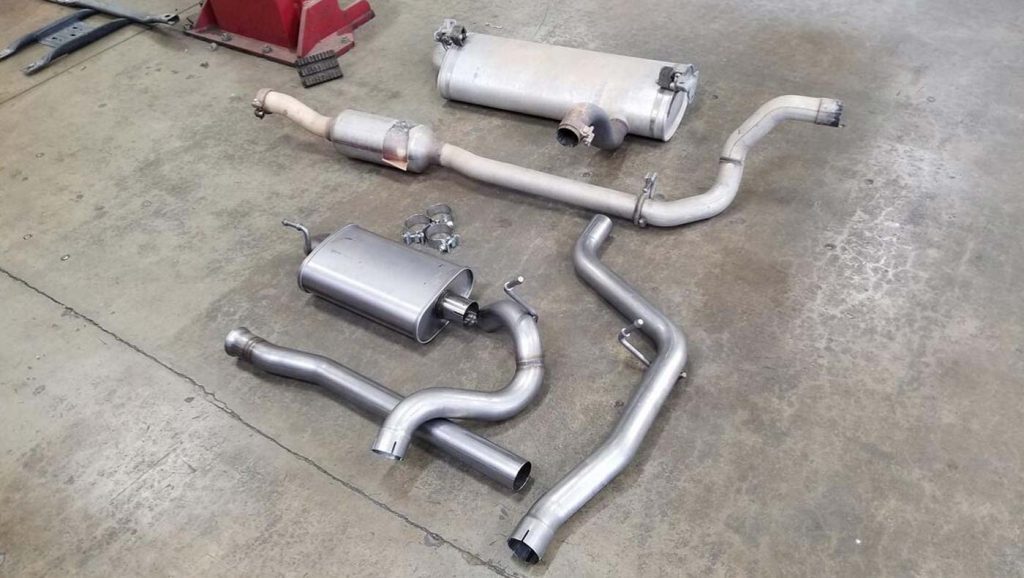 Seen here ready for installation on a 2021 Wrangler (a Jurassic Park one no less!), the exhaust system will be available first quarter of 2022, which is right around the corner. We're sure the added horsepower will come in handy when needing to outrun a charging T-Rex.