97278 AutoMind Programmer – Section 19 – Device Info
INSTALL INSTRUCTIONS

Part #s 66410, 66411, 66412
Banks Big Hoss® Diesel Tuner
1999-2019 Ford, Diesel/Gas (except Motorhome or Cab & Chassis)
1999-2016 Chevy/GMC Trucks Diesel/Gas, (except Motorhome or Cab & Chassis)
1998-2014 Dodge, Ram and Jeep, Diesel or Gas (except Cab & Chassis)
Please read through the following instructions thoroughly before starting your installation. If you have any questions please visit our Support Page.
Section 19: Device Info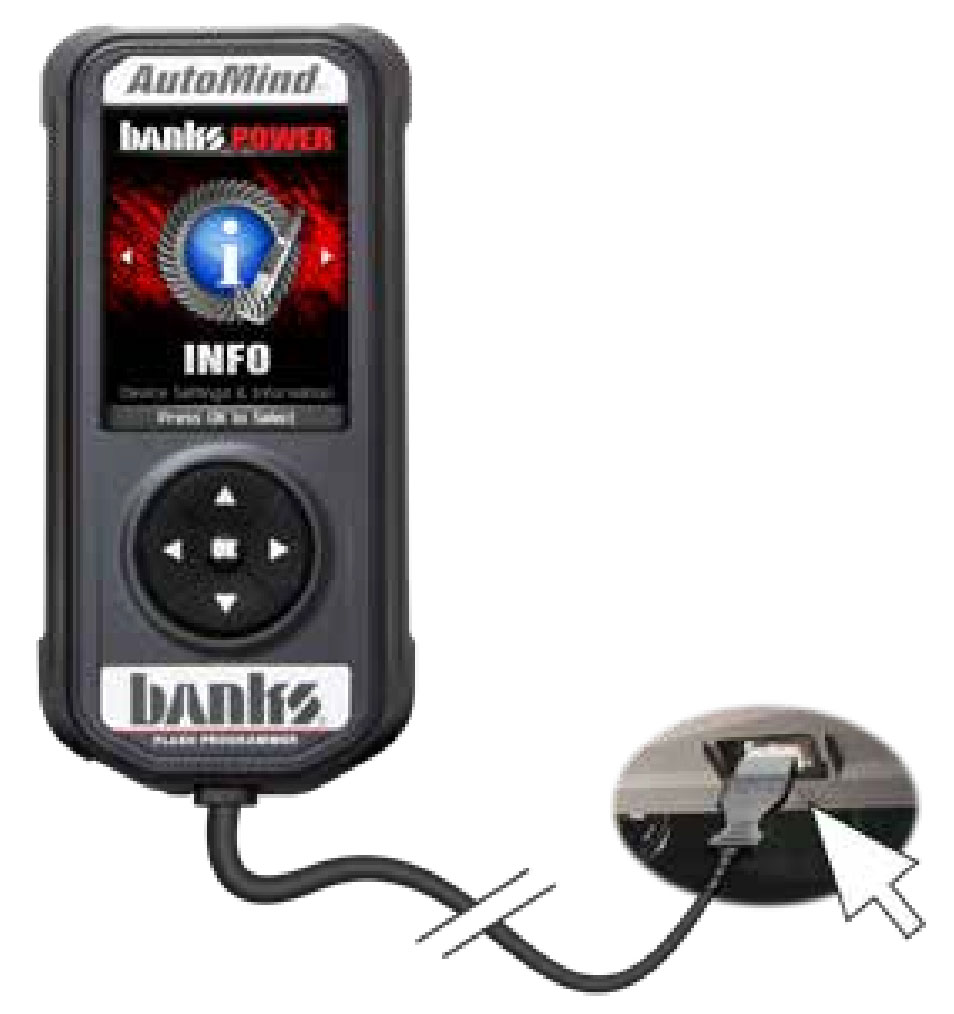 Step 1
Plug the device into the OBDII port.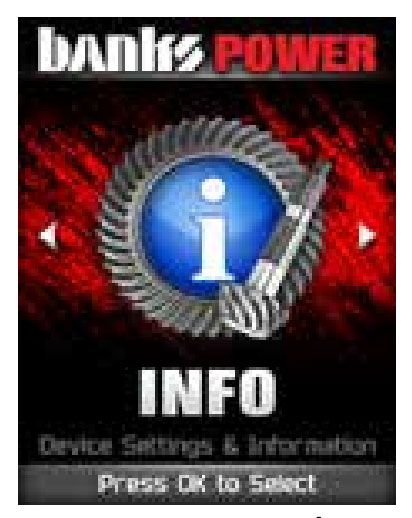 Step 2
Enter the Info Menu.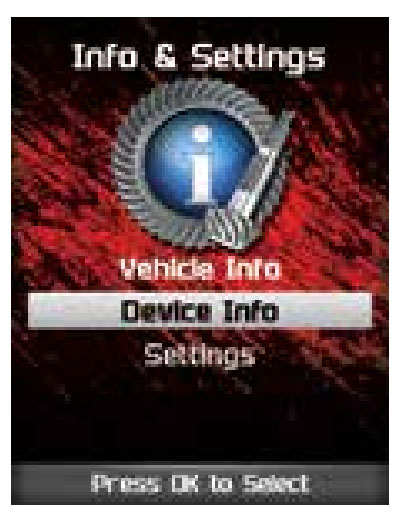 Step 3
Select the Device Info option.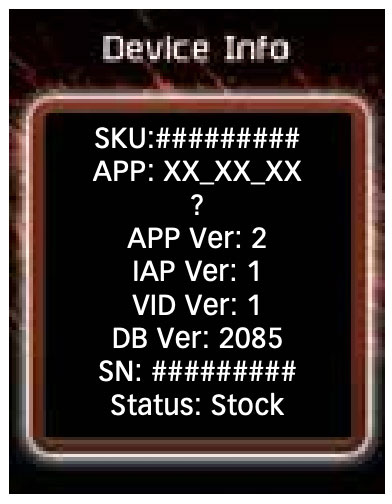 Step 4
Press OK to return to the previous screen.